Accidents happen and that is something we can't really avoid. However, there is no better way to solve them than to do our best to reverse it or rescue whoever needs help. And even more so if it is done together, that is, when people come together for a common good. That was the luck of a little dog in Argentina. Well, after falling into the water of a waterfront, many people joined hands in solidarity and pulled him out of that current that was already carrying him away.
The story was told by Karina, a woman who went out to lunch with her family at the traditional carts on the Costanera Sur. When she suddenly began to hear screams asking for help. Not knowing what the commotion was about, she went over to ask and discovered that a dog had fallen into the water.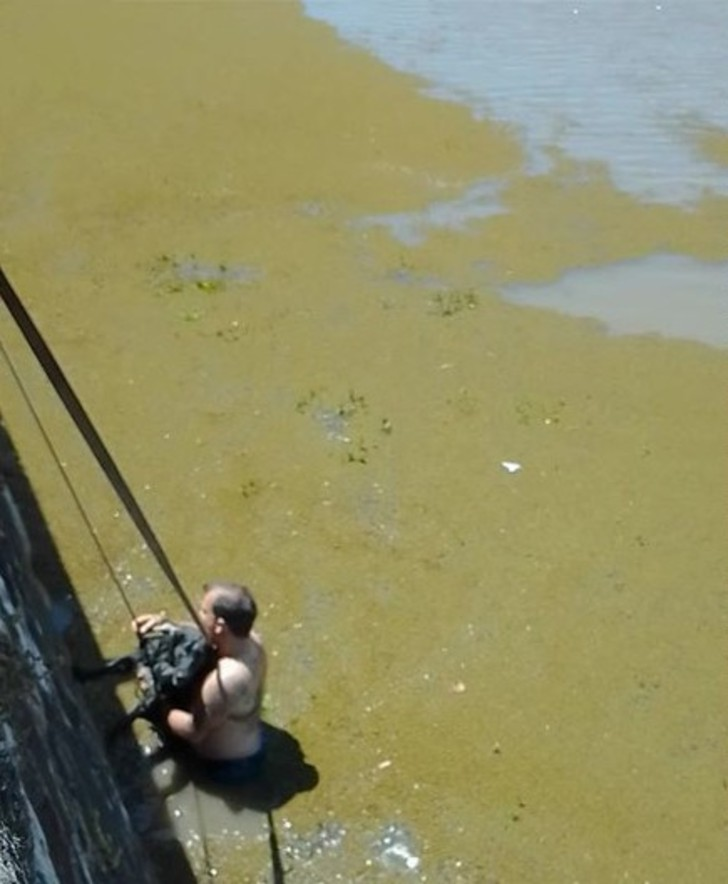 But the situation did not stop at just the screams. Well, immediately the people joined together in an operation and managed to make a giant cord to save him. Thanks to the owners of the food stalls in the area, who provided the ropes, they were able to descend and rescue the dog.
«No one stayed still. Each one from their place helped to save his life. My husband was one of the men who pulled the rope. First to get the dog up and then to the owner who, without thinking, jumped more than two meters into the water to reach him," Karina said excitedly.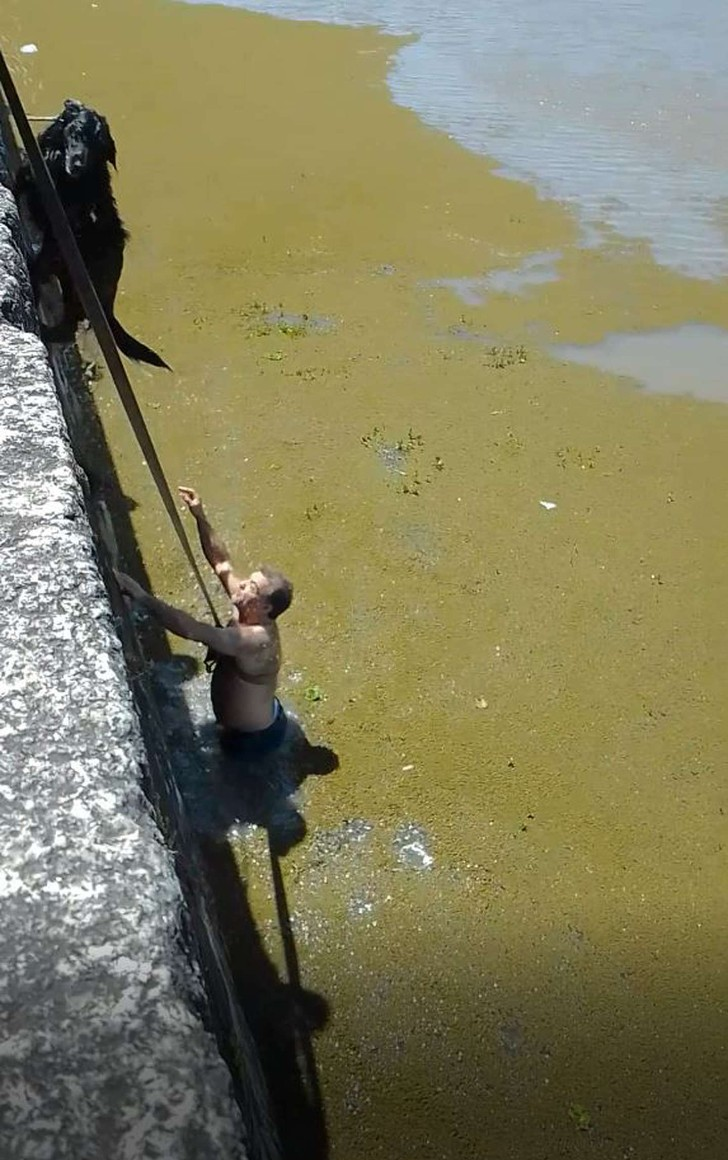 Although the first scenes were desperate, because the animal was being dragged by the current. She though she soon got nothing until she was in a visible place. Then they quickly began to pull the rope, until both the owner and the dog were able to climb safely to the surface.
«We don't know why he fell. I could see it was the family pet. He was on a collar but not on a leash. The dog was loose. We think he ran to catch a pigeon and fell. A little girl was crying because she was afraid that they wouldn't be able to take him out. Luckily it had a happy ending," Karina concluded. An accident that, thanks to community help, had a happy ending.
Share these images with your friends and family. So that they can see that teamwork can save a life that seems impossible to save.